We interviewed Rob Duller, lecturer of Earth Sciences at the University of Liverpool, about his work in sedimentology, his journey through academia, and the importance of geology in contributing to societal problems.
What was your pathway into the geosciences? Did you study geology or geophysics before you went to university? I studied A-Level geology at secondary school in North Wales. If it wasn't available and I wasn't exposed to it, I definitely wouldn't have taken the subject any further. At that time I was interested in lots of things, and I remember taking geology, and just thinking that although it was a specific scientific discipline in its own right, you could clearly see it integrated lots of components from different scientific disciplines. For me, learning geology felt natural, like common sense, hence why I loved it and was good at it.
You don't see A Level Geology everywhere do you? No, it's dropping out now. They don't do it in my school anymore; it really had to be championed there at the time. It's a bit of a shame actually, as I think it's really critical to getting people interested in it as, otherwise, no one has any idea what geology is and what geologists can do.
So do you think studying geology needs to start well before university? As a core subject, not necessarily. I do think that geology should be an option in the A Level curriculum, and also brought into other secondary school courses early on. My wife is a teacher and tells me that geology is taught to kids within other subjects – the problem is that they don't actually know that it's geology being taught to them. Many still leave school wondering, "what is geology? Is it just about rocks?"
Was there anything specific that brought you towards studying geology and then working in the field further down the line? Many geologists say that they like fossils or that they love volcanoes, and there is that element, but for me I just really enjoyed the flexibility of Earth Sciences to allow me to solve problems in the natural world. I think geology gets a bad rep for not being a precise subject and one which is maybe too qualitative, but we need people that can think out of the box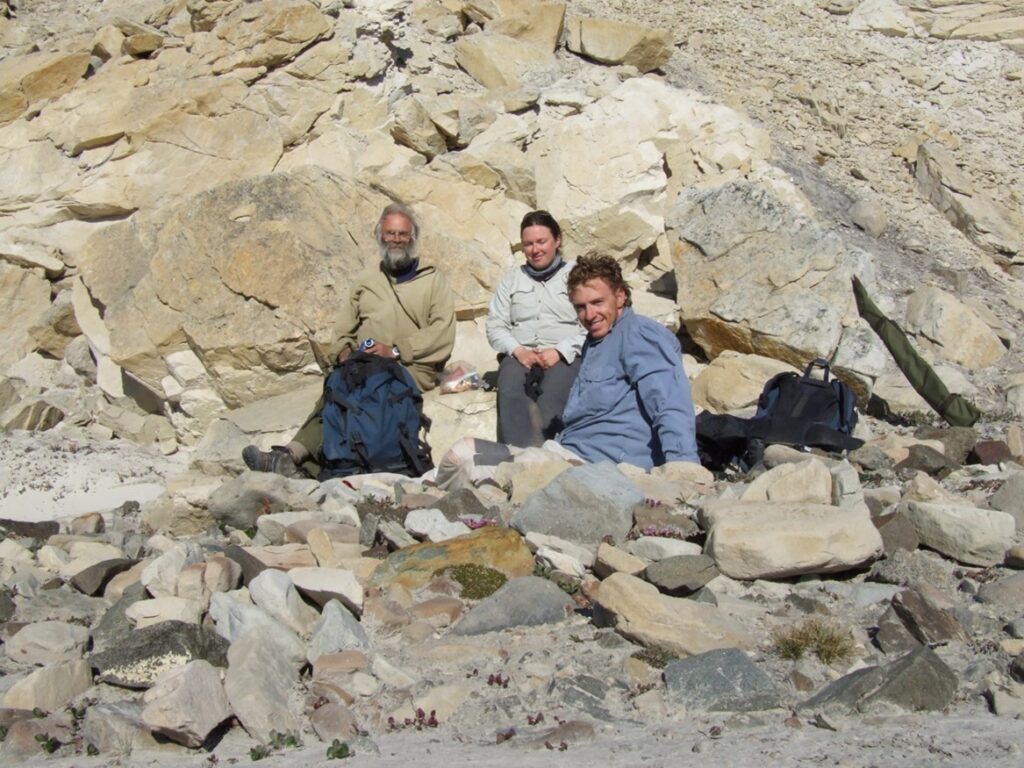 Why did you do a doctorate degree and move into academia, rather than work in industry? I grew up in North Wales in a single parent family with limited cash to splash about, which I think taught me to follow what interested me in life. I wasn't materialistic, I wasn't thinking about money, or even my career, I just wanted to find stuff out and enjoy it, and I genuinely followed my nose. I was a first-generation university student, and I didn't have any support to help me make any plans. At each stage I didn't think I'd get as far as I would – now I am here. I had a brief stint in an industry-leaning company, which was great but I enjoy the freedom of an academic job and the teaching. If you can do something that interests you and you enjoy it then great, and if you can make a scientific and societal impact with your work, then that's even better.
You've been working in the field for a long time now. If you had to name one skill that is needed by an Earth scientist or a prospective student, what would it be? To take the same trajectory that I had, then I think it would be to read. It sounds ridiculous, but read a lot around the subject, and take the time to assimilate that information to get a fuller holistic understanding of the science. Then, as a geologist, you're in a really good place to have an impact.
One thing I wish I did, and that I get my students to do, is to be more quantitative. Get up to speed with programming – I'm not going to say "maths", because that seems to scare many geologists for some reason, but programming – to quantitatively understand environmental and geological situations, knowledge that is usually locked up inside a geologist's head. Numerical skills in the Earth Sciences would be great to have if you had only one skill. I could say something like the need to be immensely good at sedimentary logging or sketching etc, but you're going to get that training as a geologist anyway. Don't shy away from the mathematical side of things.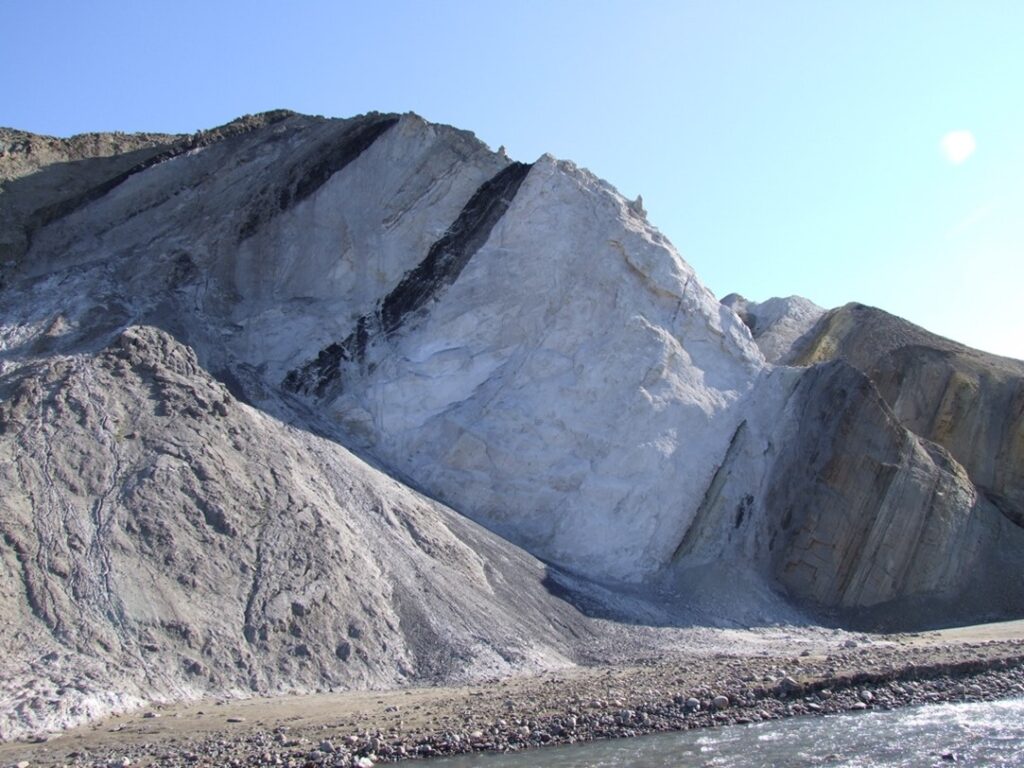 How does your work in bringing environmental sciences to geology contribute to the Earth Sciences? I can safely say that my input to the broader Earth Science subject has been to provide a quantitative link between Earth surface processes and the sedimentary record, which is always described in a qualitative way. At the subject level, it's been about understanding how sediment moves from mountains to oceans in response to changes in climate or tectonics.
And what about the wider world? How does your work contribute to society in general? It's tricky because what I do as scientist is get rid of the details and try to understand the fundamental controls on the formation of sedimentary layers, but when you want to know about the impacts my work can have on society, then you must include the details. My work lets us quantify the fundamental gross behaviour of Earth's past landscapes to a particular climate or tectonic event, so offers a certain level of predictive capability for our future landscapes. Some of my recent contributions have dealt with the timescales of landscape adjustment to episodes of rapid global climate warming and catastrophic events such as glacier outburst floods. This work on sedimentary deposits is the only means at our disposal to predict the impact of these events and estimate the timescale of present-day landscape response to anthropogenic warming.
Finally, you seem to be working on the precipice between geological and environmental science. Which discipline do you think sedimentology fits in? Sedimentology is the study of sediment transport at the Earth's surface and sedimentary layers, which are a record of this sediment transport over years to millions of years. So to understand how sedimentary layers store information related to long-term changes in climate and tectonics, it is essential that we quantify how sediment transport, from mountains and through rivers, is affected. So I would say sedimentology, as a subject, fits into both geological and environmental science although sedimentologists will usually fall into one or the other. I just call myself an Earth scientist.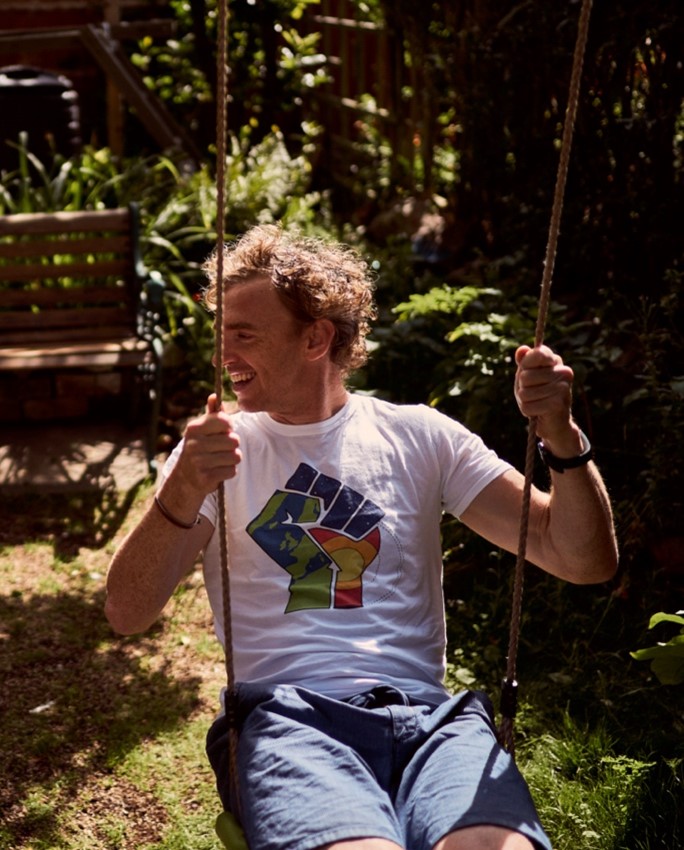 I just call myself an Earth Scientist.
Theoretical limits to environmental sediment flux signal storage in strata – Rob Duller Sediment flux holds key information about past climate and rates of tectonic uplift (i.e. environmental or allogenic forcing). Changes in sediment flux can affect Earth surface processes, which in turn can be archived in the strata providing sufficient subsidence has taken place.