What can I do with my Earth Science degree?
Not many future undergraduates know that there are lots of different job opportunities for Earth Science graduates!
For example, graduates work as geologists, engineers, data analysts or they decide to continue their university education and do an MSc or PhD.
But whatever their role, one thing is clear, Earth Scientists are crucial in meeting our society's future needs: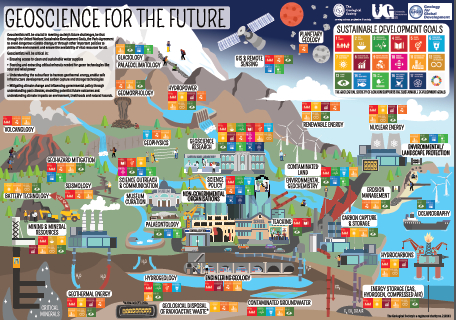 Scroll down to see what recent University of Liverpool graduates are up to and get ideas about what you can do with your Earth Science degree!
Earth Science Graduates @ Work
Recent University of Liverpool graduates describe what types of jobs they are doing right now!
Click here to download a selection of the descriptions below as an A1 pdf poster.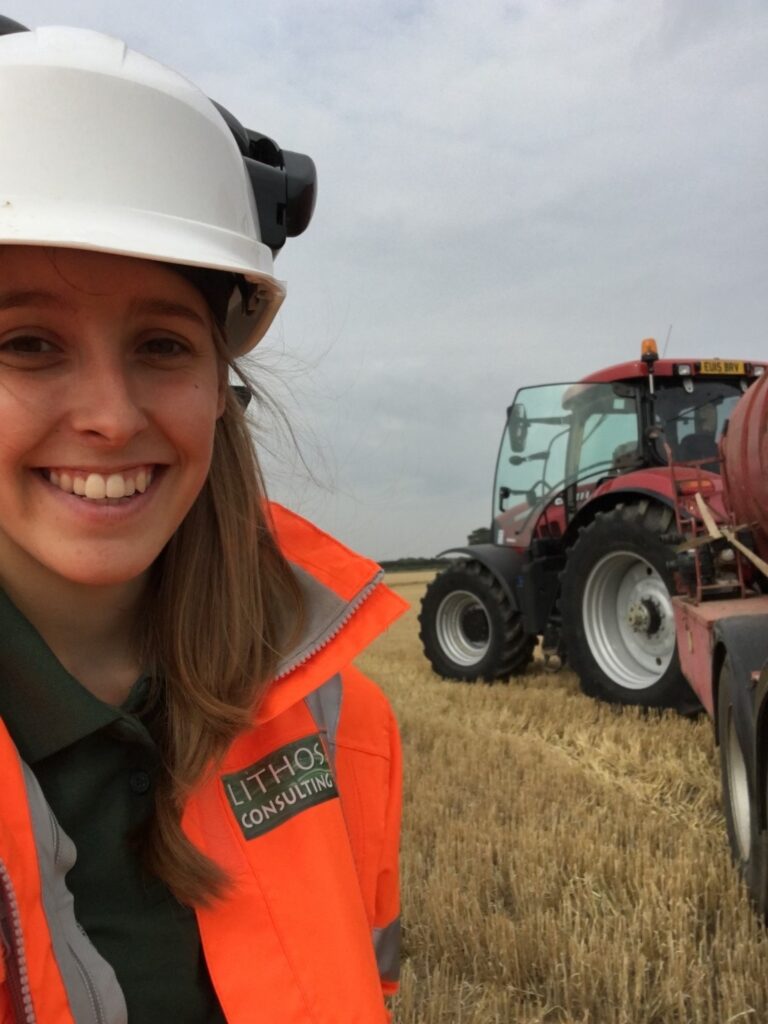 Charlotte
Geology BSc – 2018
Geo-environmental Engineer
@ LITHOS

The thing I enjoy most about my job is the good balance of office and fieldwork and no two sites are the same!

I work with housing developers before they decide to buy/build on a site. First I undertake fieldwork where I determine the nature of the soils and the geology. Back at the office I schedule and interpret geotechnical and chemical laboratory testing, allowing me to write a report giving advice on any preparatory or remediation works, foundations and any precautionary measures against hazardous gas.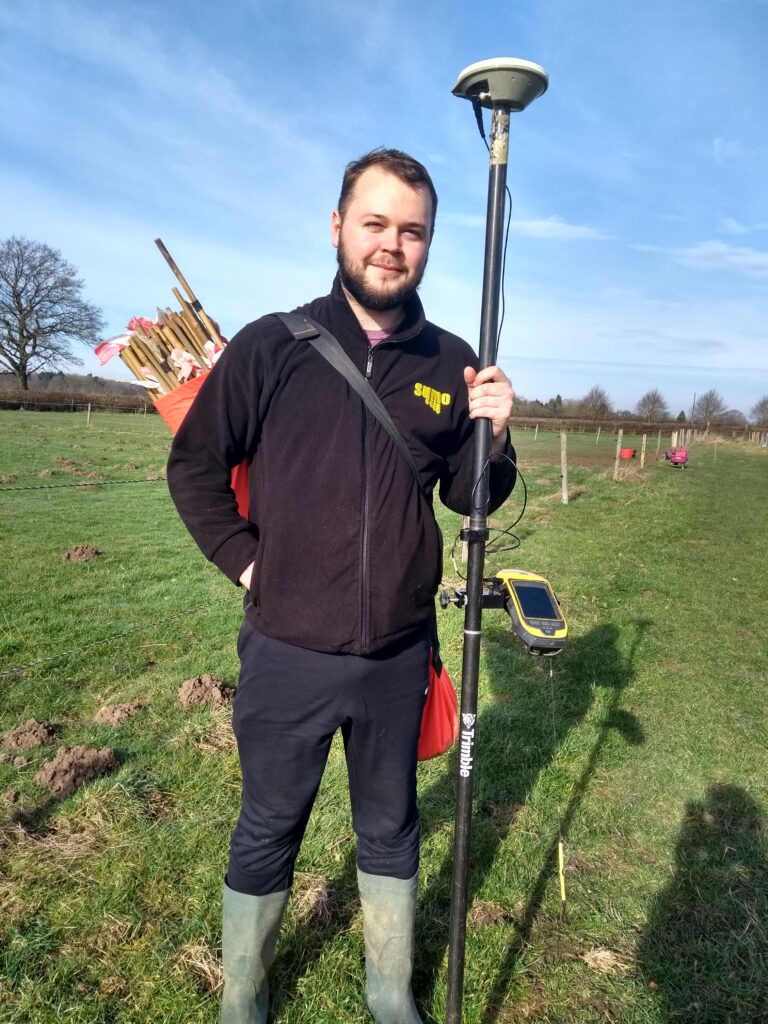 Jake
Geology & Physical Geography BSc – 2018
Archeological Geophysicist
@ Magnitude Surveys

In my role, I use a wide variety of geophysical survey techniques (e.g magnetometry, ground penetrating radar, electromagnetic conductivity) to assist in archaeological investigations across the UK. I have the opportunity to work on a variety of different sites, from large-scale infrastructure projects like HS2, Lower Thames Crossing and Viking Link, to smaller heritage focused projects including colleges in Cambridge, historic battlefields and stately homes; each day is different to the next!
When not travelling around the UK, I interpret our collected data in GIS, write reports to advise our clients and help build and develop our own bespoke equipment. After graduating, always take any opportunity you can to take on extra training and learn new skills; I am now qualified to drive a quadbike and am well on the way to becoming a qualified commercial drone pilot, two things that I would have never expected after leaving Liverpool! Before working for Magnitude Surveys I worked as a archeological geophysist for SUMO Services Ltd.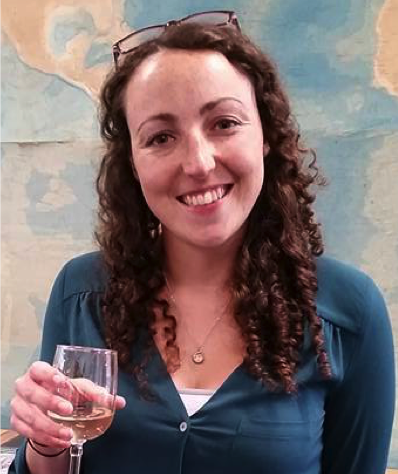 Jennifer
Geophysics with Geology MESci – 2013
Post-doctoral Research Associate
@ University of Cambridge

After my PhD in Deep Earth Seismology at Cambridge, I now work as a researcher imaging the deep structure of the Earth using Earthquake wave data. I have worked on everything from the structure of the crust beneath the active volcanoes of Iceland, to the depth of the mantle beneath Hawaii to try and understand the enigmatic structures on the core-mantle boundary. This involves a lot of seismic data processing and computer coding, with occasional trips to deploy and service seismometers in the field. There's also a lot of travel to international conferences around the world to present my work to other researchers. Between research I help out with teaching undergraduate students, supervising masters students and running Earth Science outreach events in schools.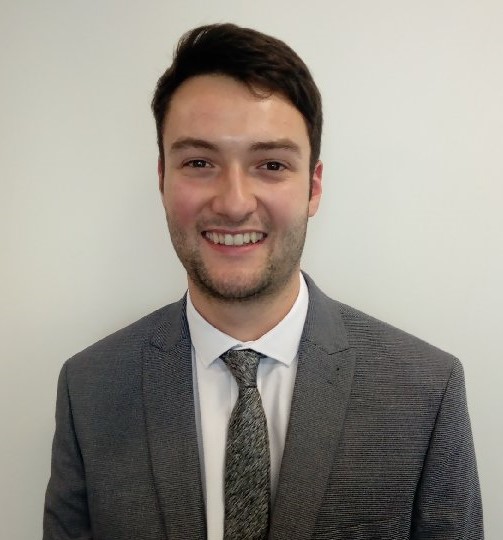 General Management Graduate
@ Bouygues Energies & Services

I am gaining practical experience in a multinational before making the decision to complete a specialised masters.

I have been involved in a diverse range of projects: Project Management of the Investors In People and Wellbeing awards, business systems improvement and HR projects focusing on the processes required to continually improve and manage a workforce of around 250 employees on a daily basis.
The graduate scheme with Bouygues Energies & Services has enabled me to gain unique insights into the management and expertise required to build specialised Data Centres, Energy from Waste facilities and complex process facilities to strict planning programmes across the UK.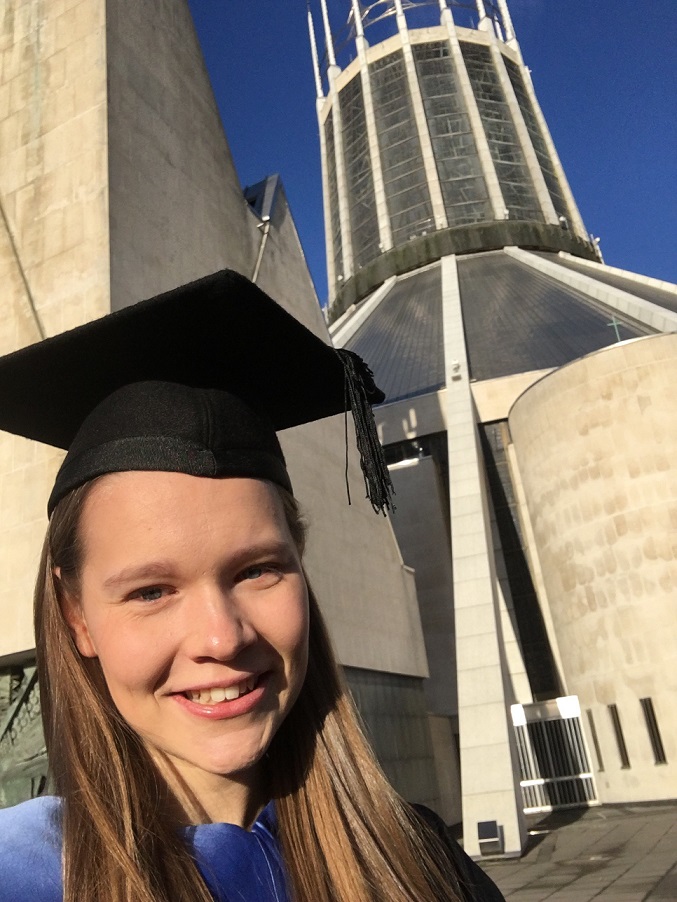 Emma
Geology & Physical Geography BSc – 2017
Graduate Data Analyst
@ Education & Skills Funding Agency

After completing my MSc in Geographical Data Science in 2018, I now work for the ESFA. I analyse data to answer key hypothetical questions relating to college financial health to identify key risk indicators.
I also work on ad hoc requests from team in the ESFA for financial data and analysis. I develop apps and dashboards to present analysis and data in a user friendly way that may not have been available before. I use a variety of tools from excel to R, Rshiny and power BI.
What I enjoy the most is using my technical skills from my degree to help improve key business process that were outdated or time consuming. I also enjoy the civil service way of progression as they encourage movement and progression every 2 years.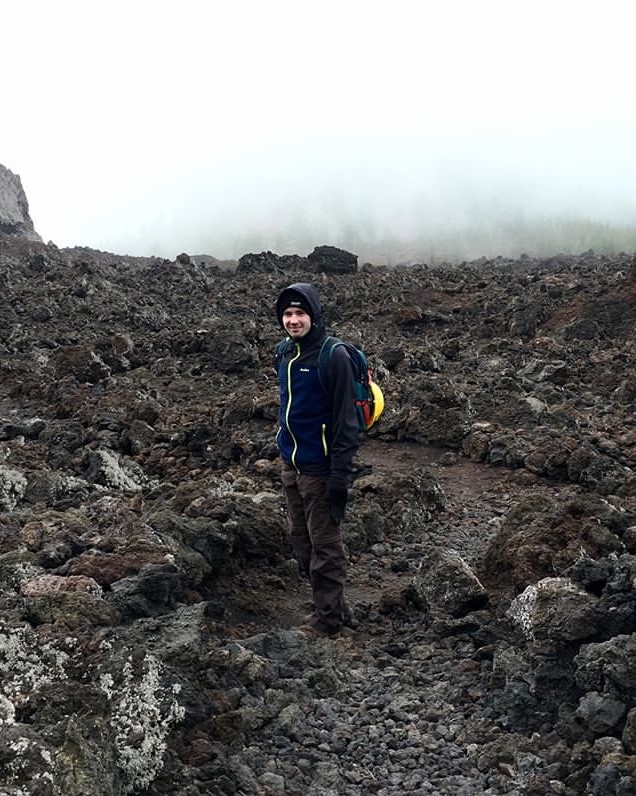 Hydrogeologist
@ NMCN

I work as a hydrogeologist at NMCN (formerly known as North Midland Construction).

My responsibilities include liaising with water companies in order to successfully complete projects involving borehole drilling, relining and decommissioning. My role involves making key decisions and interpretations relating to the hydrogeological properties of aquifers in order to provide a clean water source for regions across the country.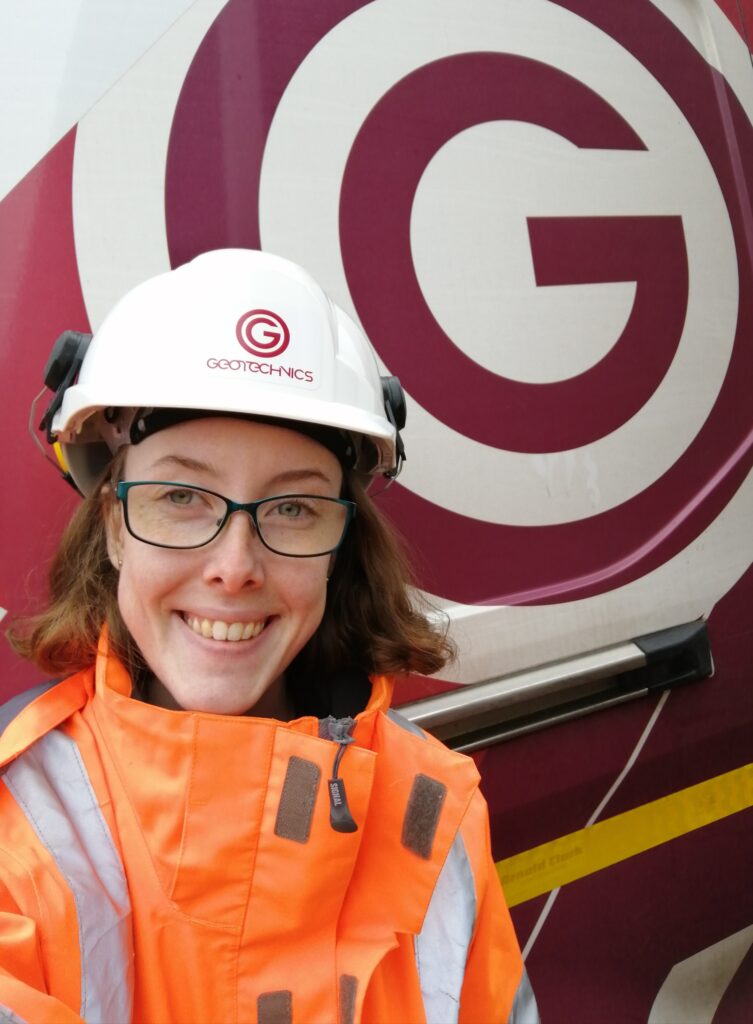 Graduate Engineering Geologist
@ Geotechnics

One of my favourite things about being a Graduate Engineer at Geotechnics is having the opportunity to travel to sites across Yorkshire and the North East of the UK.

Every site is different and it is a great way to learn and meet a wide range of people from a variety of different backgrounds. Being able to carry out a ground investigation from the planning stage to completing fieldwork and submitting a report is definitely the most rewarding part of the job!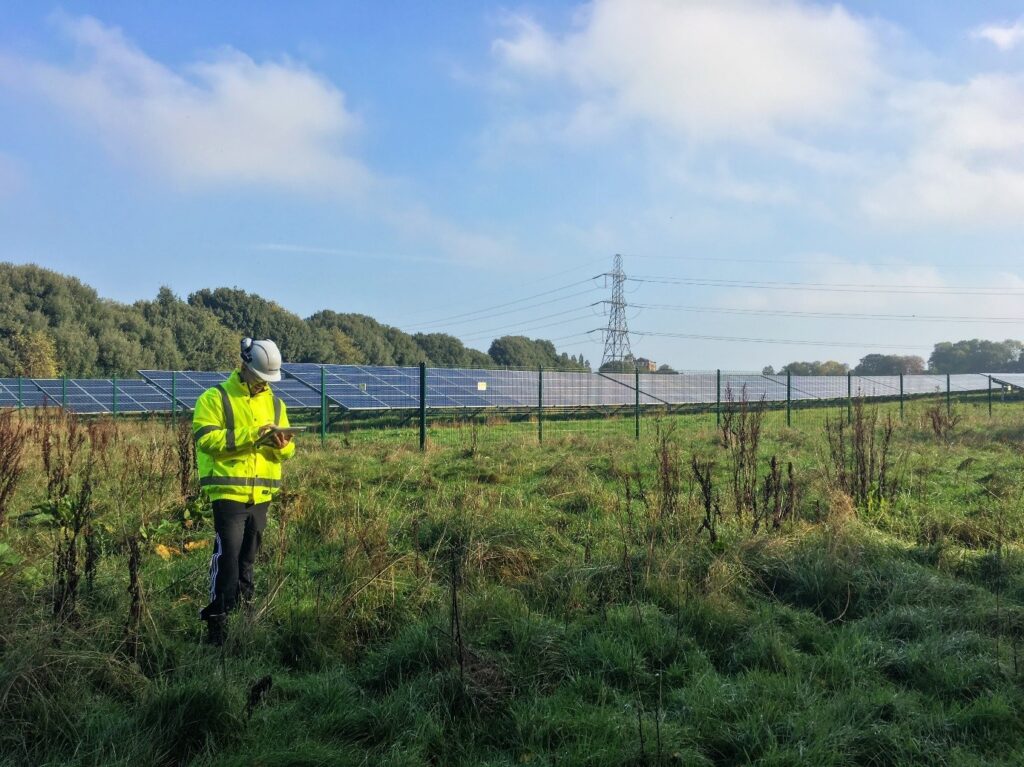 Adam
Geology & Physical Geography MESci – 2018
Geo-environmental Scientist/Engineer
@ Jacobs

Since joining Jacobs, I've been working within the Land Quality team and have been involved with large infrastructure projects such as the Oxford to Cambridge Expressway (Highways England), the Heathrow Expansion Project (Heathrow Ltd), and the Southampton to London Pipeline Project (Esso). Some of my specific tasks include contaminated land desk studies, groundwater and surface water monitoring / sampling and feasibility studies and ground investigations.

The best part of my job is travelling to lots of different sites around the country to meet new people and apply my skills on a variety of interesting projects.
Megan
Geology MESci – 2018
Environmental Consultant
@ Atkins

I work as an Environmental Consultant in Hydrogeology and Contaminated Land. My job involves supervising a variety of ground investigation sites, desk based hydrogeological studies, on-site testing/sampling and assisting with EIA's and Ecology surveys. I enjoy working in this sector, as it involves regular travel around the country, meeting new people and always doing something new.
Before starting my position at Atkins, I was an Assistant Hydrogeologist at The Coal Authority, which involved analysing and managing the monitoring of underground mine water levels, chemistry and mine gases throughout coalfields and metal mines. Before working for the Coal Authority I did a summer internship at Tier Environmental Ltd. as a Geo-environmental Engineer.
Hydrogeologist
@ The Coal Authority

I work for The Coal Authority working to resolve the legacy of mining across the UK. It's my job to access rising mine water and the implications this may have. It's great to be able to see the positives impact on the environment my job can bring.

Before joining the Coal Autority, I worked for Ian Farmer Associates Ltd. as an Engineering Geologist.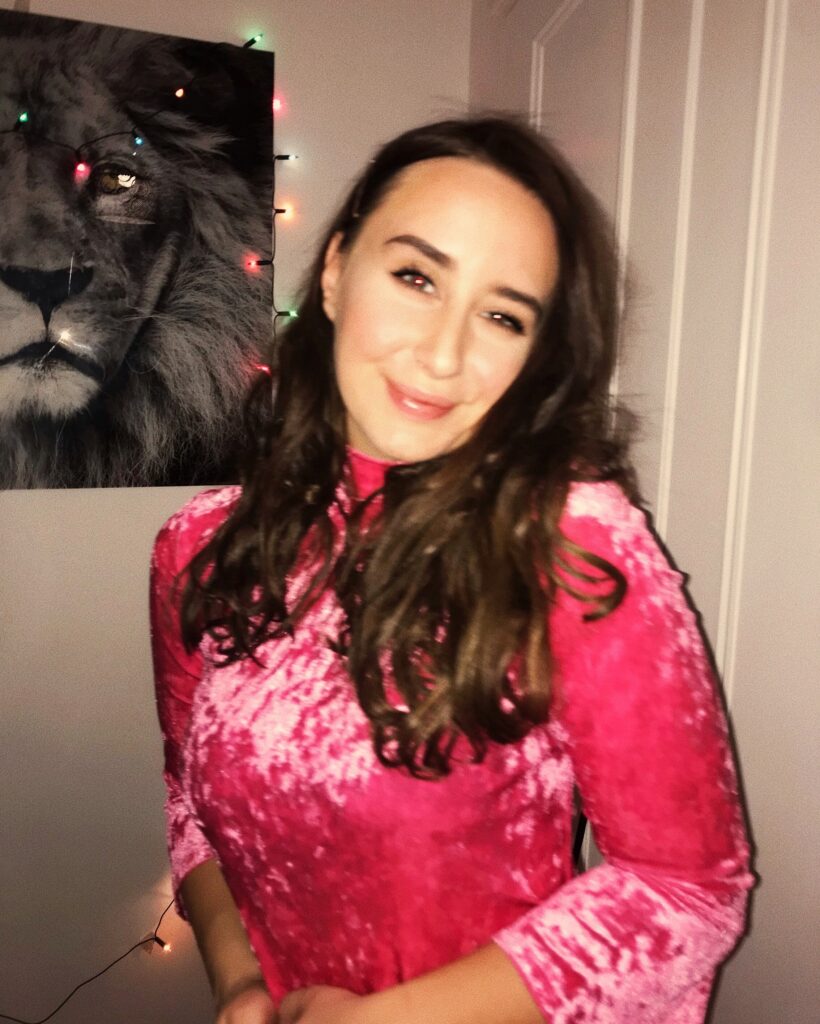 Niamh
Geology & Physical Geography BSc – 2018
Geo-environmental Engineer
@ Central Alliance

I work for Central Alliance, a pre-construction services company in the geo department.

I supervise drilling operations and log core/soil to British standards. I partake as site agent and project manage large scale rail projects such as the Trans-Pennine Route Upgrade. Fave bit is having a part in a project that will shape the future of Northern train services for millions of people!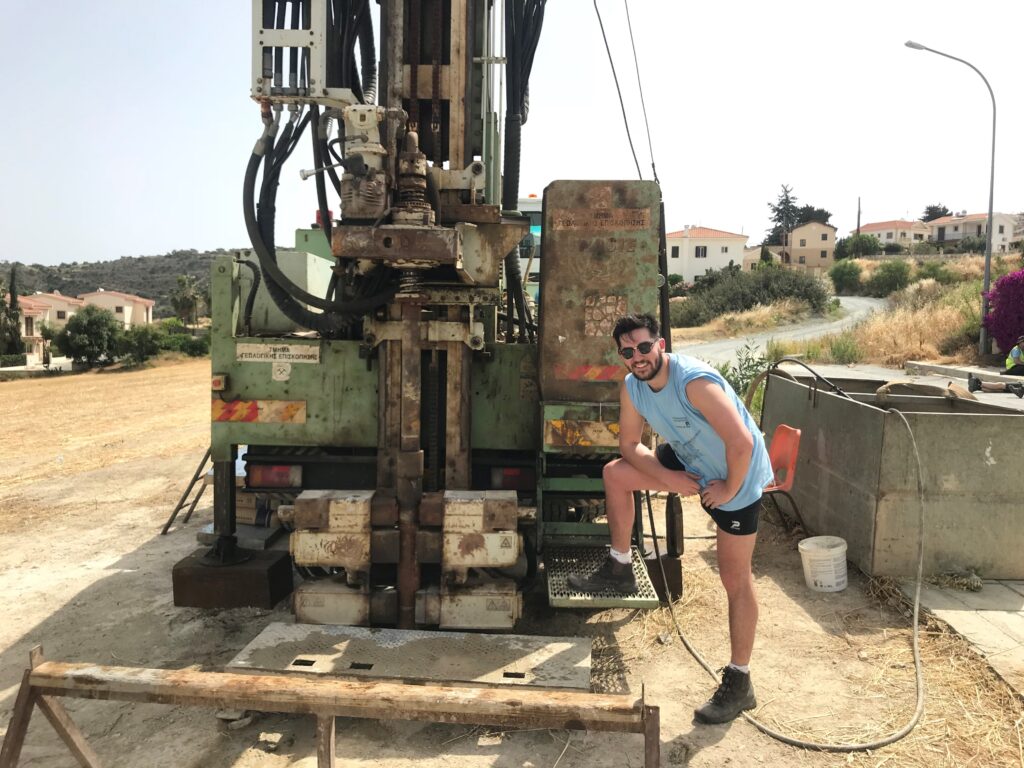 Graduate Engineer / Project Leader
@ MMB

After my MSc in Engineering Geology at the University of Leeds in 2018, I joined MMB.

MMB is a design and construction joint venture working with several utility companies in the water and wastewater sector. Working as a project leader I lead the design of a project as it progresses until it begins on site. My job is highly versatile meaning every day is different and interesting and I learn a great deal about all aspects of construction. I am currently project leading a £4.4 M borehole abstraction rehabilitation scheme.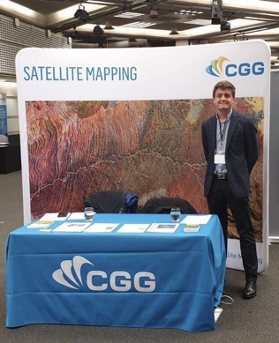 Ed
Geology & Geophysics MESci – 2019
InSAR Scientist
@ CGG

I create ground movement maps to millimetric precision using satellite radar imagery for clients in oil and gas, mining and infrastructure settings. I complete or contribute to every step of an InSAR project from enquiry and consultation, project management and financials, data processing and analysis and creation and delivery of the products/services to the client. The breadth of tasks I face day to day and week to week is one of my favourite things about my work. Plus, it helps that demand for InSAR services is growing across all of our sectors (even despite the oil and COVID crises) so it's an exciting time to be starting my career here!

The things I enjoyed most about studying at Liverpool were that the staff were incredibly supportive! My course mates formed a pretty close-knit group of friends and we spent a lot of time together in and out of the classroom. They and the lecturers will be friends of mine for life.
Earth Science Graduates @ University
After an undergraduate in Earth Sciences, you might decide you want to pursue an MSc or PhD and maybe even an academic career after that. Here are some examples of what recent graduates of the University of Liverpool are up to now!
Click here to download a selection of the descriptions below as an A1 pdf poster.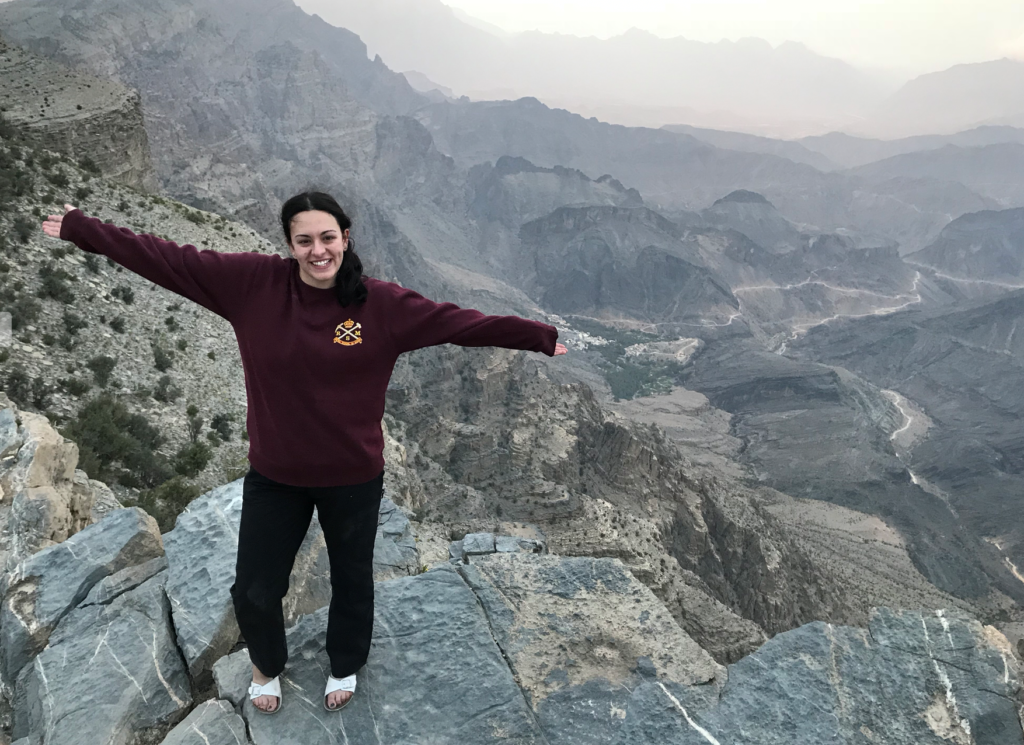 PhD Student
@ Imperial College London

After my MSc in Petroleum Geoscience at Imperial College London, I am now carrying out a research project within the carbonate research group.

My project focuses on understanding the burial and maturation history of the Eagle Ford Shale, Texas, using clumped isotope palaeothermometry and stratigraphic modelling. I am enjoying gaining experience within a lab and using a new application to assess the unconventional resource potential of the Eagle Ford Shale.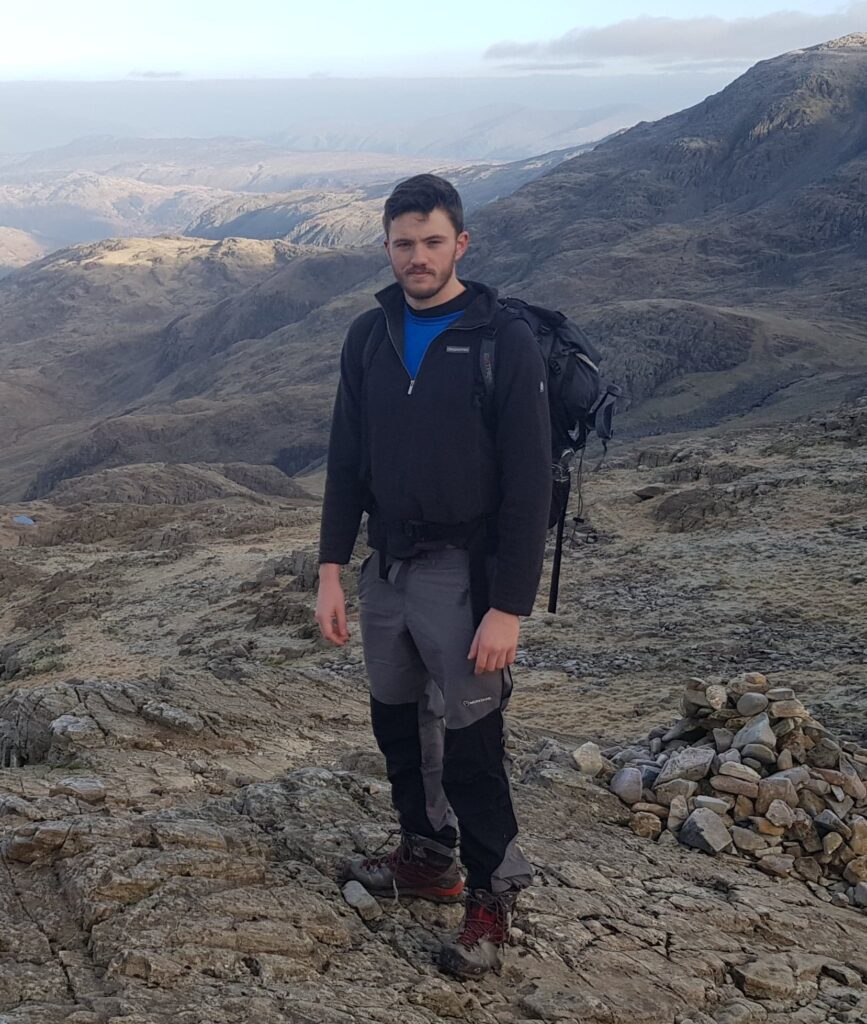 Connor
Geology & Physical Geography MESci – 2018
PhD Student
@ The University of Manchester

My PhD focuses on microbe-mineral interactions occurring in lake systems, particularly on how microbes may influence carbonate reservoir properties.

I have really enjoyed working as part of a larger research group, and it has been great being able to teach undergraduate students and occasionally get away for fieldwork!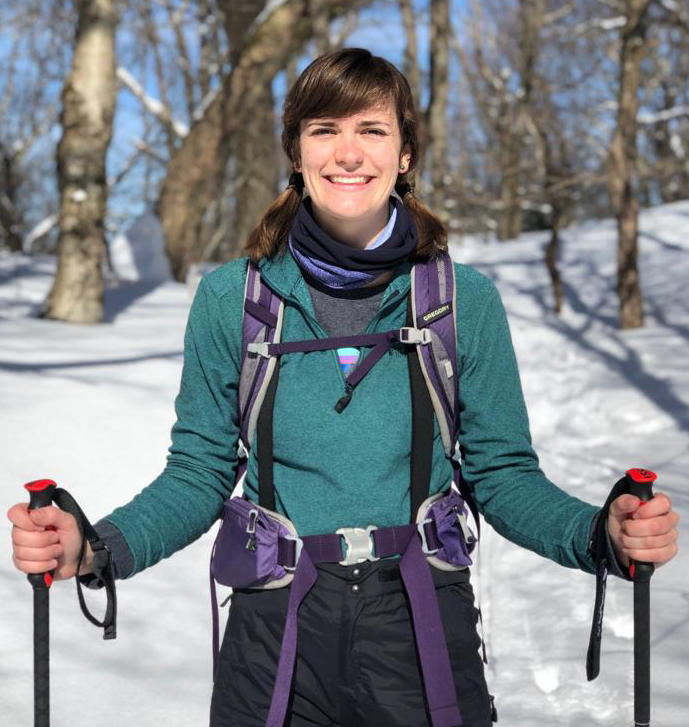 PhD Student
@ Harvard University

I am a PhD student at Harvard University working with Prof. Jerry Mitrovica.

I use theoretical predictions and numerical modeling to explore the effect of mantle dynamics on topography, sea-level change and ice sheet growth. My research focuses on how these solid-Earth perturbations can dramatically alter the dynamics of regional and global climate systems. My work also includes travel to conferences to share my research, and teaching undergraduate geophysics and geology classes.
Dominic
Geology BSc – 2018
MSc Student
@ The University of Manchester

I am studying a Masters in Petroleum Geoscience at the University of Manchester.

It is very challenging and rewarding. The MSc combines theoretical teaching, technical application and exposure to industry standard software, that allows you to enter the energy industry with a wide variety of experience and knowledge.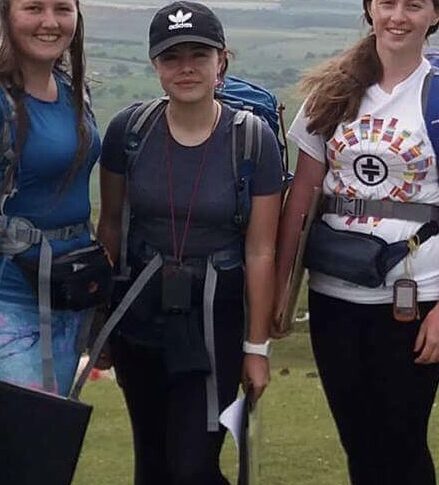 Billie
Geology & Physical Geography – 2018
MSc Student
@ The University of Bristol

I am studying a Masters in Palaeobiology at The University of Bristol.
In particular, I study mammal palaeontology. My work involves studying extinct giant kangaroos and their biomechanics. I use 3D techniques and geometric morphometrics to help me infer the locomotion employed by giant extinct kangaroos. I chose this degree because it will get me closer to my goal of becoming a museum curator. I have also worked as a Scientific Outreach Volunteer at the World Museum (working with marine invertebrates) and as a Curatorial Volunteer in Manchester Museum, working with their fossil collection.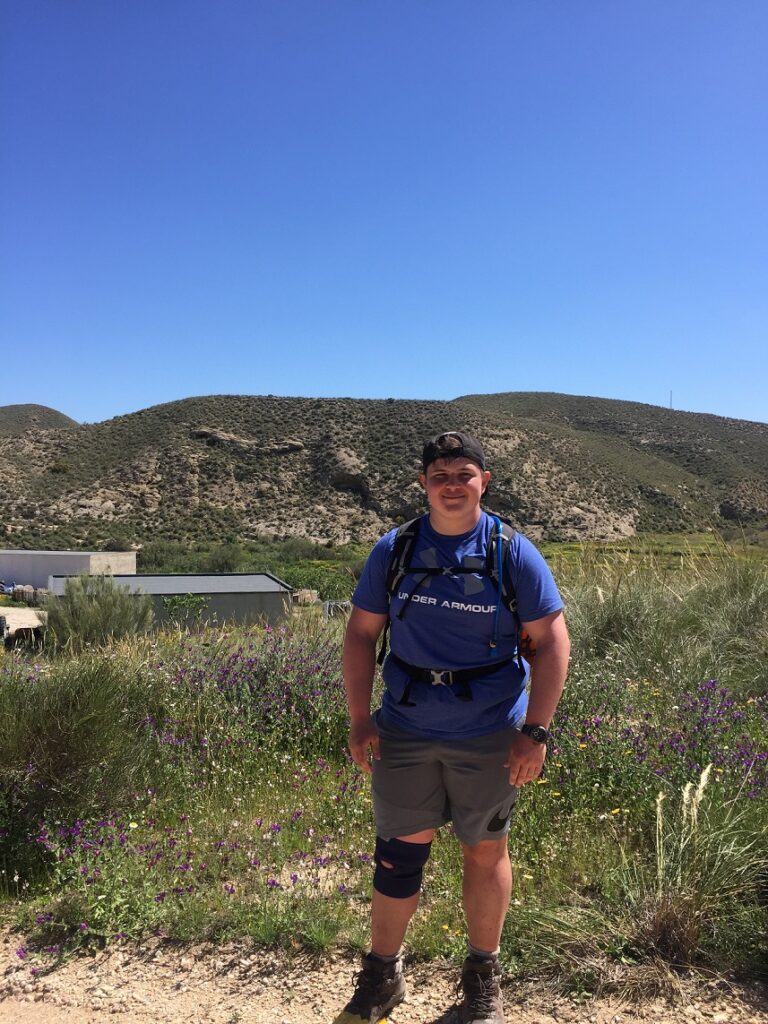 MSc Student
@ Camborne School of Mines

I am graduating as a Master student in Mining Engineering from the Camborne School of Mines (part of the University of Exeter).

My MSc included both geotechnical and mining engineering which gives a very broad aspect over both areas. I enjoyed the applied learning knowing that what I studied will be very applicable to future work. Mine design is a favourite topic.

I am about to start as a Graduate Mining Engineer at Barminco.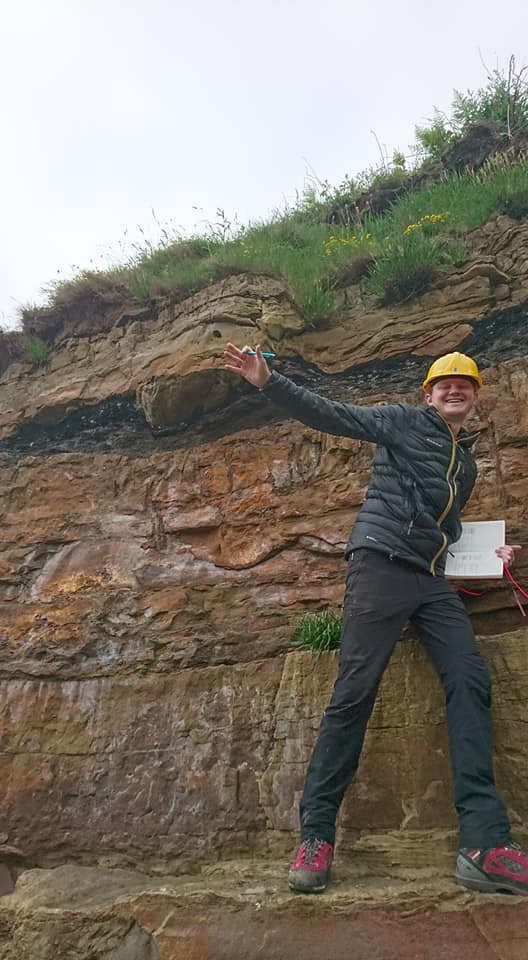 PhD Student
@ The University of Liverpool

After completing my MSc in Petroleum Reservoir Geoscience at the University of Liverpool, I now work in the rock deformation laboratory, looking at the deformation of porous reservoir sandstones.

I am particularly interested in the formation of compaction bands which are low permeability bands that reduce fluid flow in oil and gas and CO2 storage reservoirs, as well as within aquifers. Through my research I hope to determine the conditions under which they form.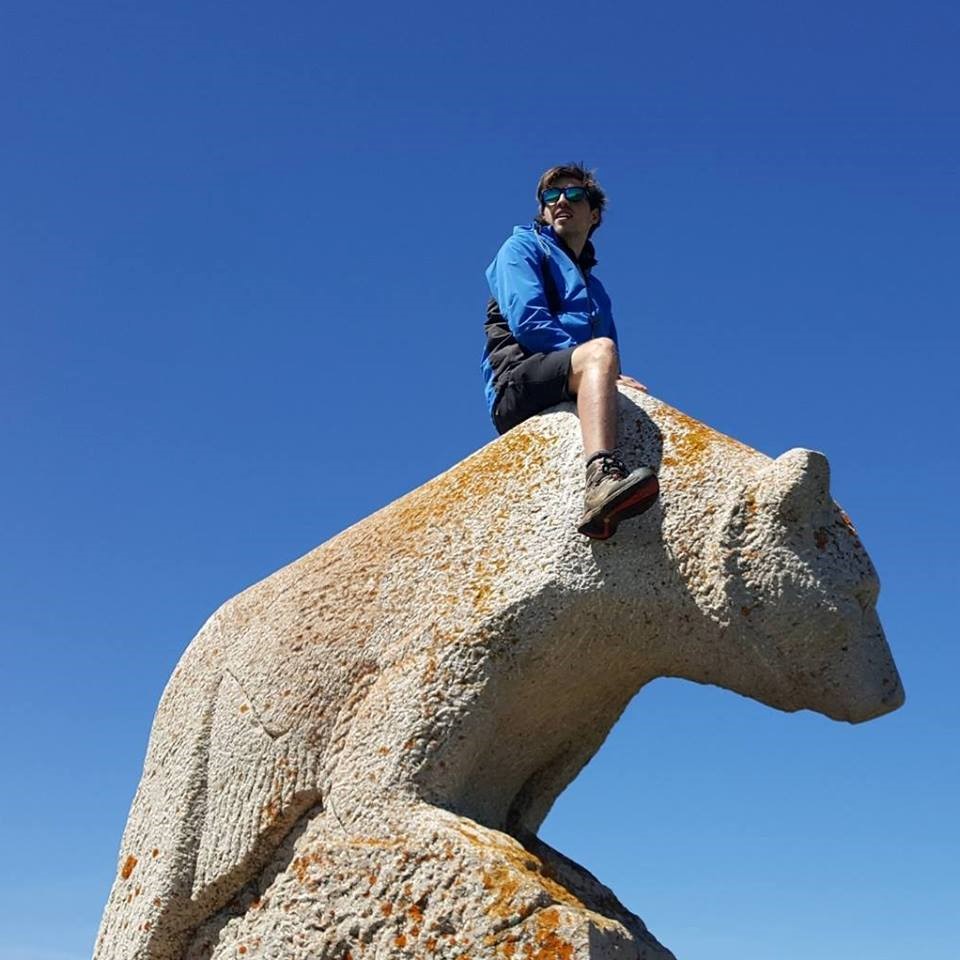 Chris
Geology MESci – 2017
PhD Student
@ The University of Bristol

I am a NERC funded PhD student at the University of Bristol studying mineral physics in the best-research lab in the UK.

My research is focused on the influence of water in nominally anhydrous mantle minerals in order to understand the Earth's deep water cycle. I use high-pressure experiments to recreate mantle pressure/temperature conditions to synthesize mantle minerals. In addition, I use high-performance computing to perform molecular dynamic calculations to model the thermodynamic behaviour of hydrous mantle minerals. The one great aspect of this PhD is making use of new innovations made in chemistry/physics and applying it to solve earth science related problems!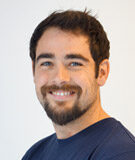 PhD student
@ Keele University

I am a PhD researcher at Keele University.

I am researching the impact of faulting and fault structures in sandstone reservoirs, combining fieldwork, lab work and experiments.
What jobs do Earth Scientists do?
Wondering what other graduates are up to? In the figure below you will find examples of job titles from University of Liverpool Earth Science graduates.
Click here or on the image to download as a pdf poster.
What companies to Earth Scientists work for?
Wondering what kind of companies Earth Science graduates work at? In the figure below you will find names of companies and institutions where University of Liverpool Earth Science graduates are working now!
Click here or on the image to download as a pdf poster.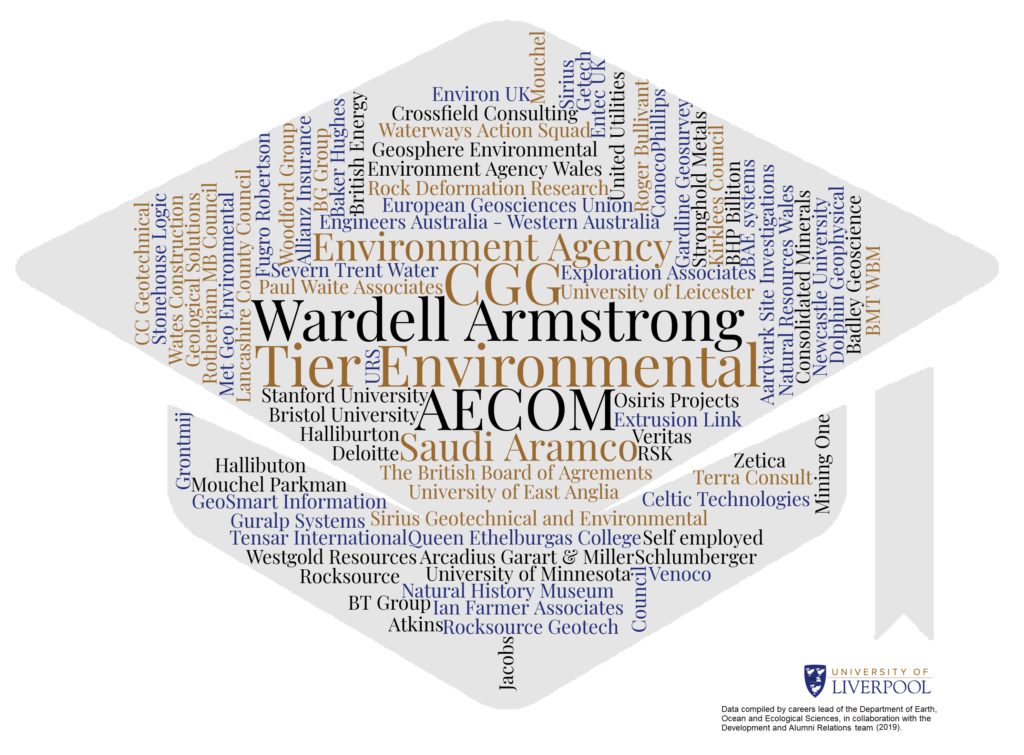 Questions about an Earth Science degree at the University of Liverpool?
If you have any questions or want to know more about the different Earth Science degrees at The University of Liverpool, visit our website or get in touch with as, for example at one of our Open Days or Applicant Discovery Days.

Resources:
Posters from the Geological Society London
Recent Graduates @ Work A1 poster
Recent Graduates @ University (further study) A1 poster
What can I do after my Earth Sciences degree? A1 poster (job titles)
Where our Earth Sciences graduates work now A1 poster (organisations)