© University of Liverpool 2019


Kit clothing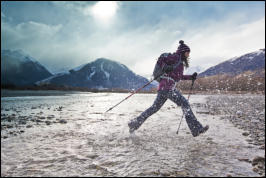 For your own safety and the safety of other members of the field party it is of utmost
importance that you are adequately clothed and equipped for the terrain and conditions in
which you are likely to be working.
This section contains advice on the most suitable clothing and essential equipment needed for
the field environments you are most likely to encounter. Depending on the nature of your work
and expected conditions you may need to take kit additional to that shown in this package.
Finally, don't forget that if you are working in remote areas you should take food and drink
sufficient for 12 hours in case of immobilisation. Do not eat emergency rations except in
emergency!
Clothing for different seasons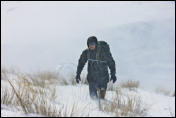 In many field environments conditions can be very severe in all seasons. You may be faced with
driving rain, snow, high winds and sea spray. It is essential that you wear good quality wind and
waterproof clothing, especially in winter, spring and autumn.
Clothing should be strong and light, but
•
must insulate you from the cold by retaining warm air next to your skin
•
outer garments should ideally be brightly coloured in order that you can be seen by rescue
teams in the event of an emergency
•
shouldn't restrict your movements by being too loose or too tight
•
must be wind and waterproof
•
let perspiration escape.
If in doubt consult staff in a good quality outdoor pursuits shop.
Remember:
Conditions can change and you will need to equip yourself to cope with the worst conditions.
Jackets
To stay warm and dry a wind and
waterproof jacket is essential.
Jackets must be large enough to
cover several layers of clothing and
should ideally be brightly coloured.
You should carry a lightweight
waterproof jacket and overtrousers
at all times together with a high
visibility waistcoat if your jacket is
not brightly coloured.
Choose a jacket that:
•
has a drawstring hood
•
has plenty of waterproof pockets, including a map pocket
•
is long enough to reach your lower hip
Overtrousers
Waterproof overtrousers are essential for your safety and
comfort. Wet clothes increase your chance of suffering
from hypothermia should you become immobilised in the
field, so don't forget to put overtrousers on at the first
sign of rain or snow. You should always carry overtrousers
and a lightweight waterproof jacket.
Overtrousers should:
•
have a knee length zip so they are easier to use
•
allow freedom of movement so you can lift your
knees to a reasonable height
Mid layers
A fleece jacket is a good outermost insulating
layer in winter; lighter fleece mid layers are
suitable in other seasons.
Remember:
•
Several thin mid layers are warmer than a
single thick layer.
•
Trousers should be made of warm, quick
drying material to give you protection
from wind.
•
Field trousers that restrict your
movement may cause fatique in the field
and danger of falls.
•
Jeans/cotton trousers are not suitable:
they restrict movement and are very cold
when wet.
Base layers
Although normal underwear will
be adequate in all but the coldest
conditions, thermal underwear is
better in very cold or extreme
conditions.
Remember:
Thermal underwear is not easy to
remove so make sure that
overlying layers are easily vented
in order to prevent overheating
on physical exertion or in warmer
conditions.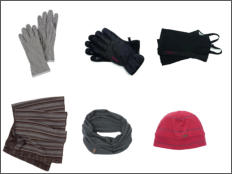 Accessories
In cold conditions you may need a hat and
gloves. Body heat is rapidly lost from an
unprotected head. In wet conditions you
may also need gaiters to keep your
trousers dry, especially when you are
working in long grass. Gaiters also protect
from insect and snake bites!
Remember:
Climbing/scrambling skills may be difficult
if your hands are too cold.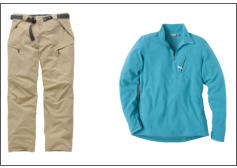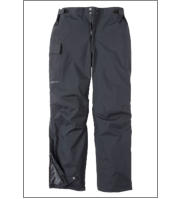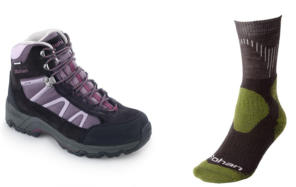 Walking boots
Walking boots should be broad,
strong and lightweight and have:
•
a deep rubber tread
•
thick but supple uppers
•
firm ankle support
Remember:
Socks should be of natural fibres
e.g. wool.
Wear one or two pairs of socks
inside your boots to reduce
chafing.
New boots should be broken in
gradually before they are worn for
a full day.
Safety boots
Safety boots are mandatory footwear in
some quarries and industrial sites. These
boots have steel toecaps and are made to
Government Safety Standards.
Remember:
Check the regulations with the quarry or
site manager and ask if specialist footwear
will be provided.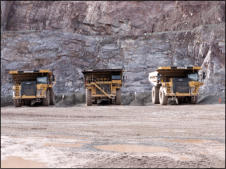 Wellingtons
Wellingtons can be useful on estuaries or in sand
or clay pits.
Remember:
Wellingtons should never be used for work in
rough hill terrain or in rocky coastal areas. In
these conditions they give insufficient support
and protection and you are highly likely to slip, fall
and/or sprain a joint.